Opinion: Between Husband And Wives, Who Have The Biggest Anxiety On Delivery Day?
For every genuine and reasonable husband, the day your wife confirmed she is pregnant marks the beginning of anxiety and concern about her welfare towards safe delivery. Antenatal registration, laboratory scan, and buying of baby material become priorities.
The irony of it all is that the woman who is carrying the pregnancy have little or no worry, she believes everything would be okay, this is because she understands how she is feeling better than any other person.
For some women the very day their pregnancy is confirmed, the home duties are shifted to their husbands, this is because the first trimesters is always a thug of war for them, for the husbands of such wives, their anxiety starts from that very day. Some women may even be instructed by their doctor to observe bed rest throughout the period of their pregnancy due to their state of health.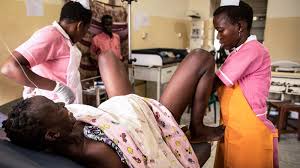 However, for some husbands, nothing concerns them, in fact, some husbands have never witnessed their wives' labor during Child delivery, not to talk of having any anxiety about the delivery. This kind of husbands believe there is nothing special about women delivering and labor
It is however my personal opinion that reasonable husbands do have the biggest anxiety during their wives' delivery. Controversial though, it is my candid opinion from my various observations and research.
What's your own opinion? Do you agree or disagree? Share your thought in the comment box.