Meet A Man Born With Cerebral Palsy Who Is A Master's Degree Holder
A Twitter user by the name of Iyanuoluwa Moyinoluwa has appealed to the general public to help his friend who was born with cerebral palsy, despite this, he obtained a master's degree certificate from the University of Ilorin but has no job.
According to Moyinoluwa, her friend, Anishe Ifeoluwa finds it very difficult to secure employment due to his condition, therefore he needs a job to keep his mind and soul together.
Moyinoluwa said the creation of a GoFundme account for Ife Anishe is underway, meanwhile, his Bank Account has been published for the members of the public to help him so that he can live a better life.
Ife Anishe who also corroborated Moyinoluwa's tweet via his verified Twitter handle @ifefour begged for the assistance of well-meaning Nigerians to come to his rescue by securing employment for him. According to Ife " my wish for my birthday is to have a job placement"
As at the time of filing this report, Moyinoluwa reported that a total sum of #10,000 has been realised from two different donors.
If you're willing to help this man, you can do so by sending any amount to his GTB account number 0035509926 Anishe Ifeoluwa.
Read Also: RIP see 20 prominent Nigerians who died in 2020
Despite his physical challenges of cerebral Palsy, Ife Anishe can still teach as can be seen in the video below where he was teaching some secondary School students in Ilorin.
Watch the video below
See the tweets here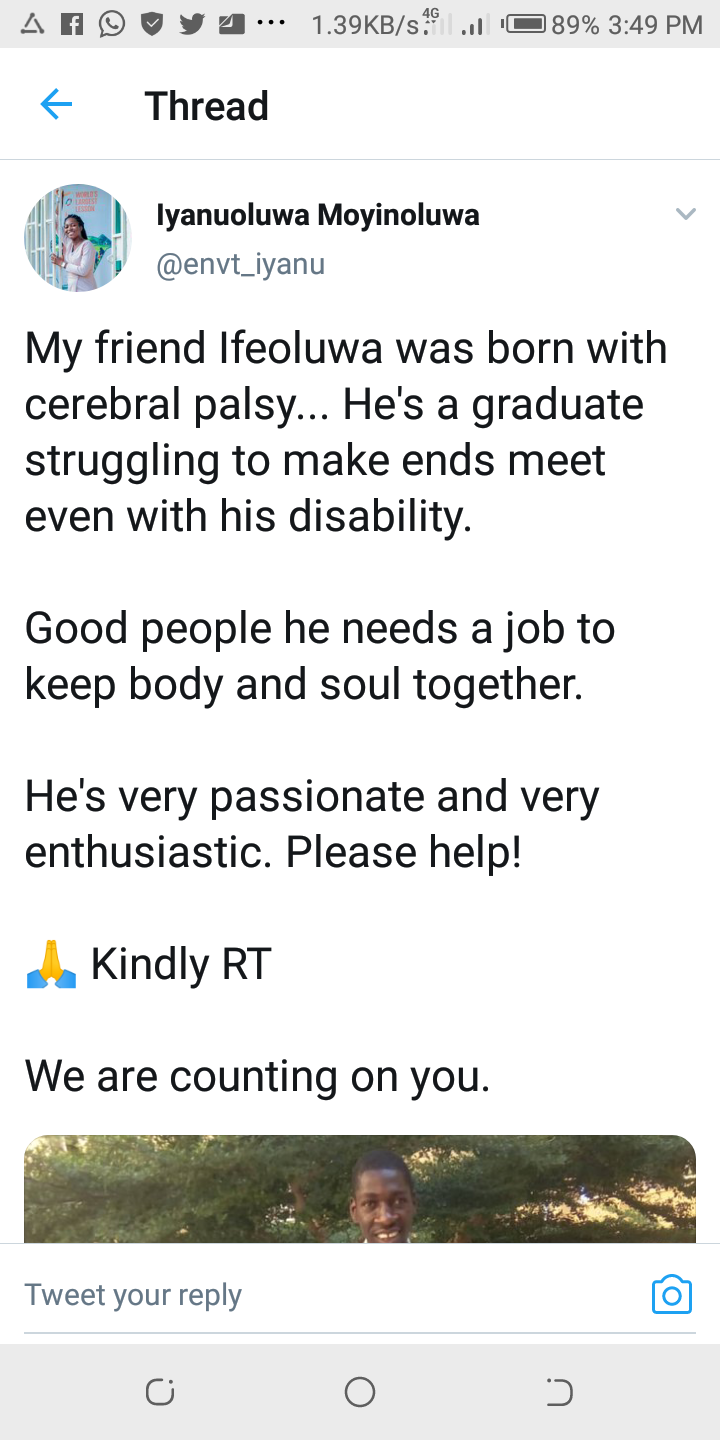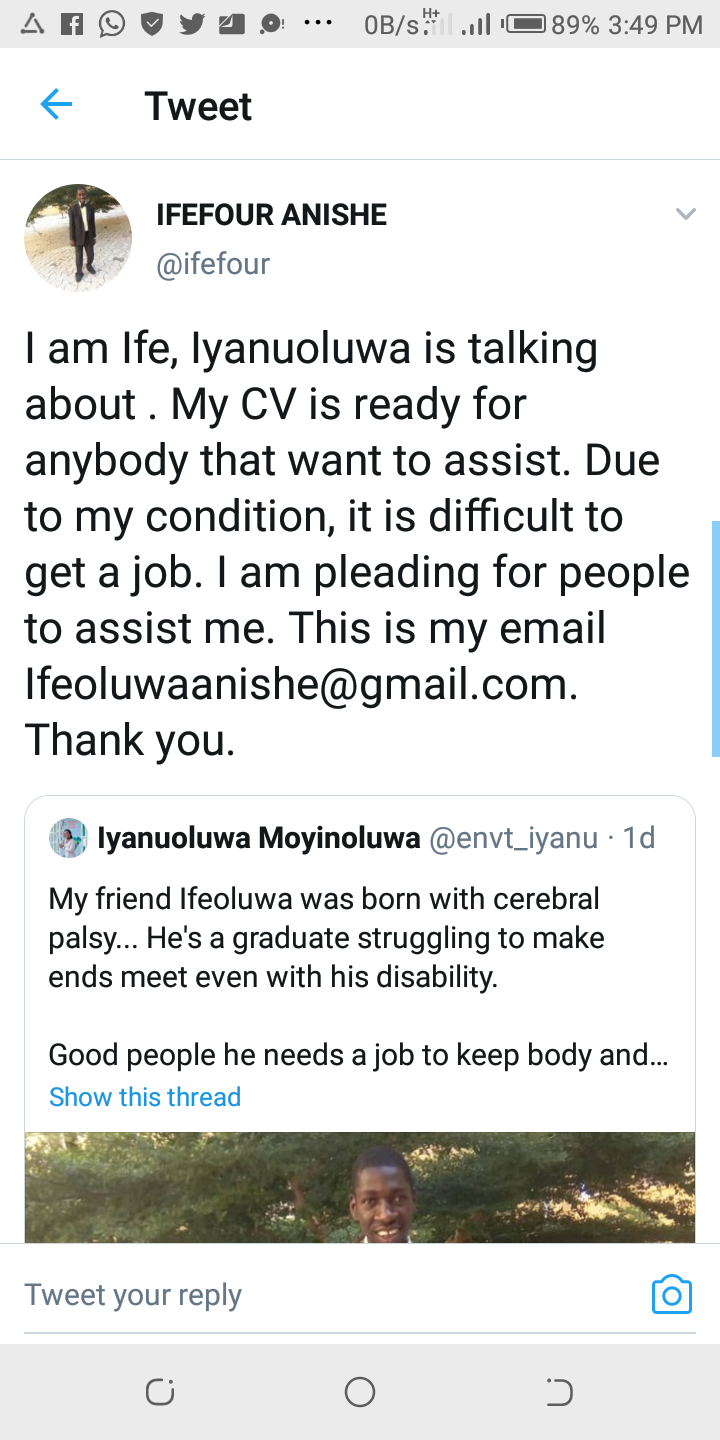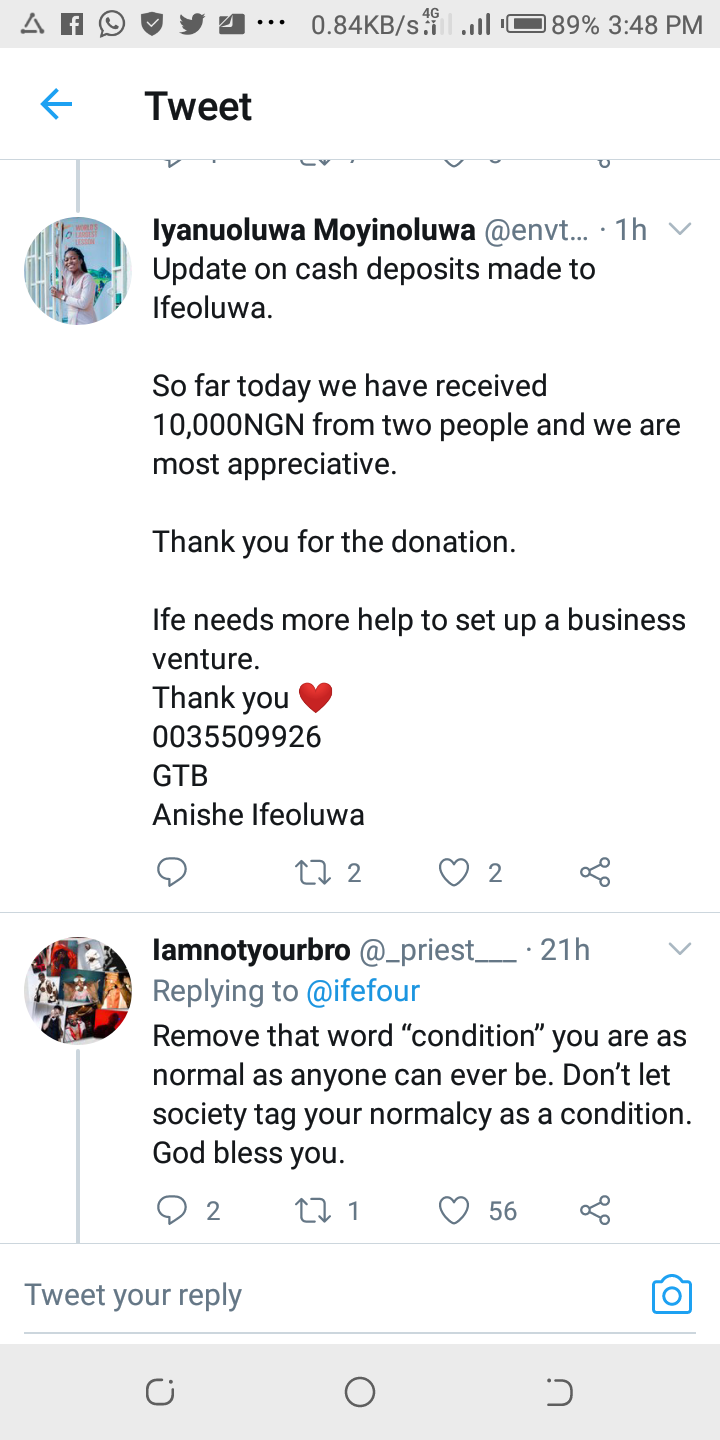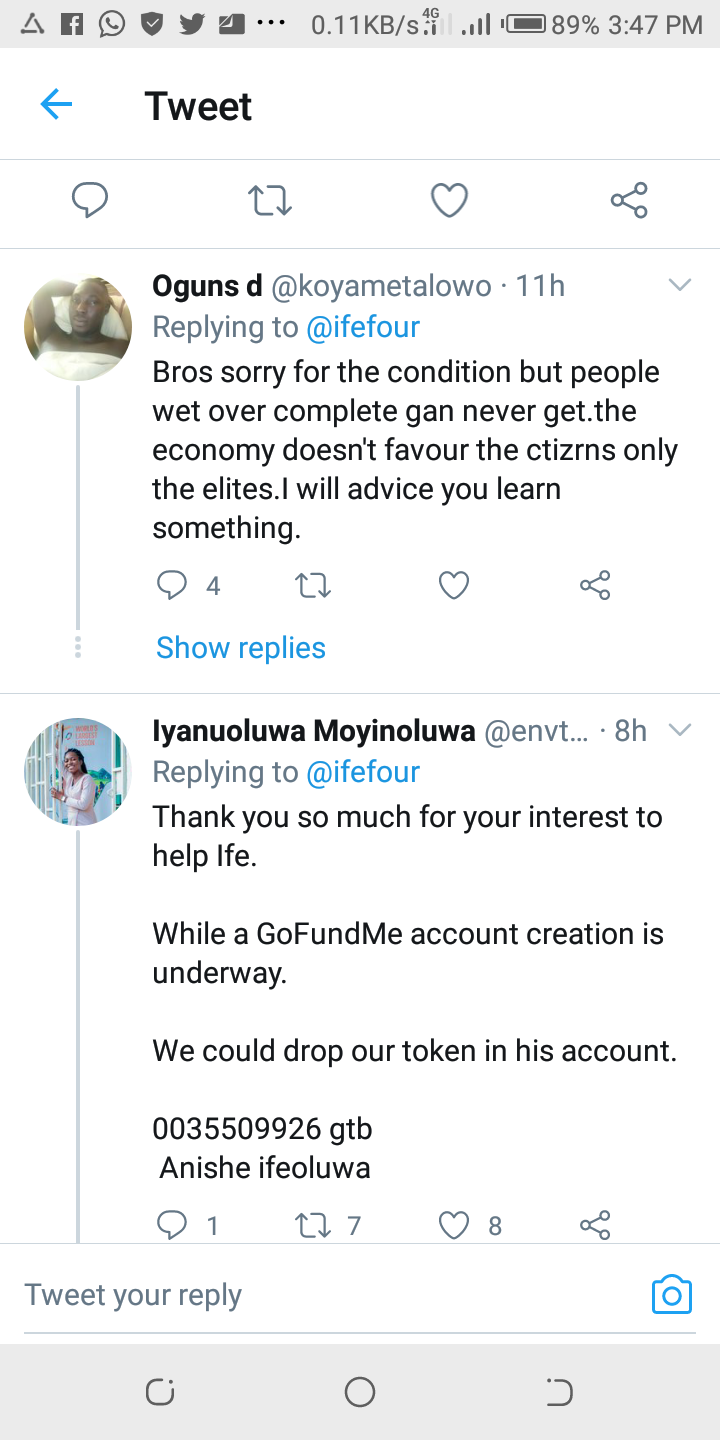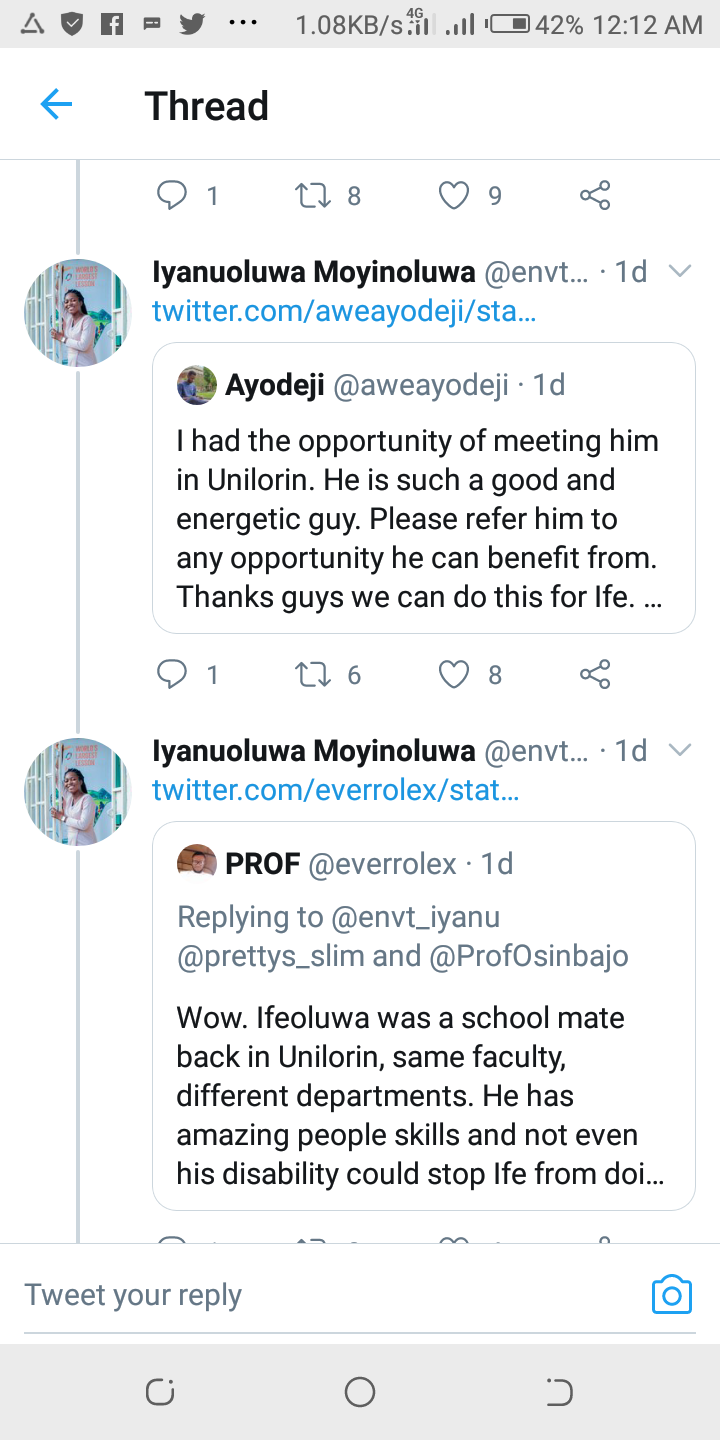 Kindly share this until it gets to someone that will help Ifeoluwa Anishe, you can also reach him through his email @ ifeoluwaanishe@gmail.com
Ife studied Guidance Counseling up to the Master's degree level.