7 Dangers Of Masturbation You Don't Know
7 dangers of masturbation. Masturbation is a process of stimulating one's genital in a sexual way to the point of reaching an organism. This act is done by both males and females to earn pleasure. As pleasurable as masturbation is, it is very harmful and dangerous to your sexual health.
Masturbation is rampant among the youths of now a days, without taken cognisance of the side effects which sooner or later will affect their health conditions.
There are many side effects of masturbation but i will share 7 of it with you
1. Weakness of the Body/ Fatigue. Masturbation leads to weakness of the body, your body gets weak after it and you will feel tired and confused.
2. Early Ejaculation. Masturbation is one of the major factors that cause early ejaculation in men, some people call it premature ejaculation, this is when a man can't go far in while sleeping with woman before he gets released and tired. This has led to many broken marriages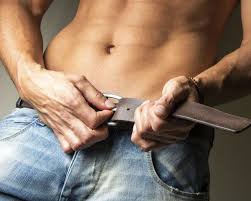 3. Injury to Pens. Masturbation do cause a severe injury to man's genitals and this is dangerous to you health.
4.Vision Changes. It can affect your visual organ and thereby reduce you vision. (Blurred vision)
5. Lower Back Pain. Masturbation causes lower back pain, and for many people they won't know it is masturbation and would be making wrong treatment.
6. Spiritual Redundancy. Masturbation van kill your spiritual life, no matter your religion, it can render you useless and reduce your commitment to the spiritual things with quilt conscience and thereby send you to a spiritual isolation centre.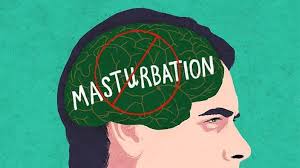 7. Psychological Trauma. It causes psychological problem which may immediately lead to a severe headache and repeated act, which will eventually lead to addiction.
How To Stop Masturbation
Masturbation is an habit and can only be stopped with determination. You must be determined to quit it by seeing it as a bad habit, just like smoking or drunkenness. It is not easy at a start but with the following measures you can conquer it.
1. Run Away From Pornography. Pornography is everywhere today and this aids the prevalent of the masturbation among the youths, however anyone that wants to be freed from masturbation must also flee pornography, whether intentional pornography or accidental pornography. Intentional is the one you personally sought for while the accidental one is the one that mistakenly comes your way why on the internet. You must avoid the two.
2. Renew or Change your Thinking Habit. Your thinking habit must be redirected to something productive, you must train yourself to think on something else apart from intercourse or opposite ex.
3. Be Religious. Use your time to read religious books, play music or write articles. Be prayerful and determined never to go back into it.
4. Seek For Help. If all the above recommendations failed, then seek for both spiritual and psychological help, this will definitely assist you to quit the bad habit.
Please, like and share for others to benefit. Thank you